Helena Parada Kim and Andreas Blank
Curator:

Choi&Lager Gallery



Choi&Lager Gallery, Cologne/Seoul, Seoul - South Korea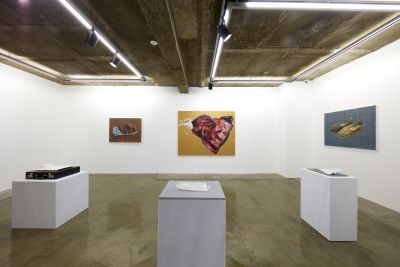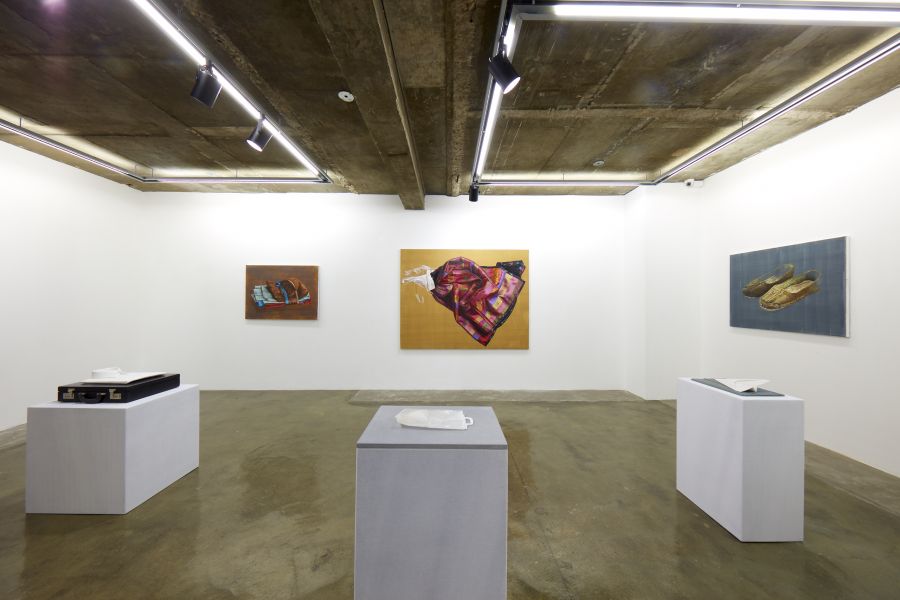 At Choi & Lager's Seoul gallery, Andreas Blank's and Helena Parada Kim's latest works – respectively, realist sculptures and still life paintings – express a renewed interest in ordinary things. Although the exhibition does not have a theme, the artists' practices are connected in implicit ways, leaving viewers to experience how they capture the transience of contemporary life.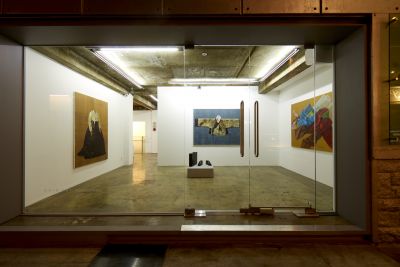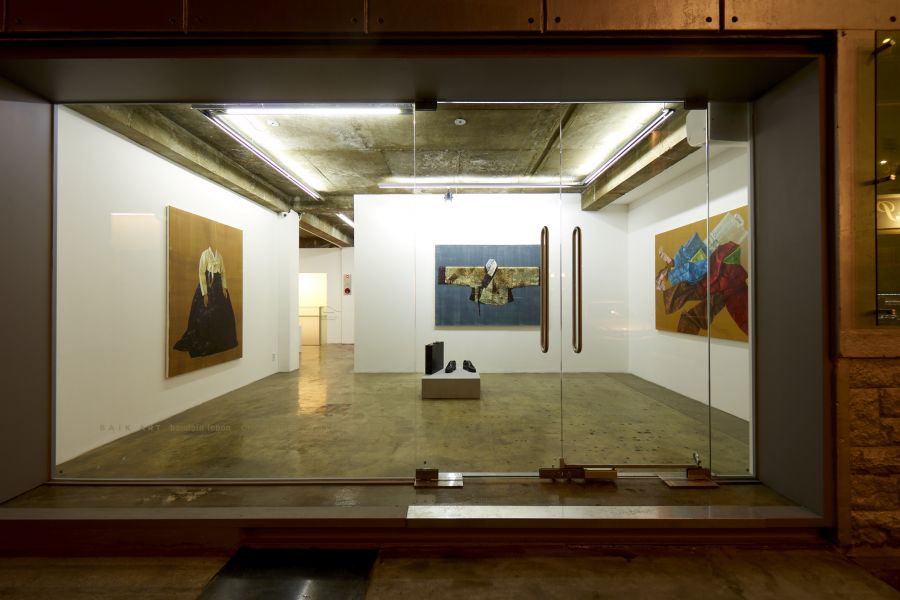 On the first floor, natural sunlight fills a room hung with Parada Kim's intensely hued oil paintings of traditional Korean costumes, known as hanbok, which belonged to her now-deceased relatives. Samchon's Hanbok (2018) depicts a loose pile of her uncle's trousers and short jackets, in vibrant colours of red and green, which were normally reserved for festive occasions. In Torn Hanbok (2017), Parada Kim observes in minute detail a tattered, traditional upper garment called a jeogori. The fabric, with its gold peony pattern, the stubborn stain marks and the sheen of old satin all appear viscerally real, powerfully evoking her loved ones.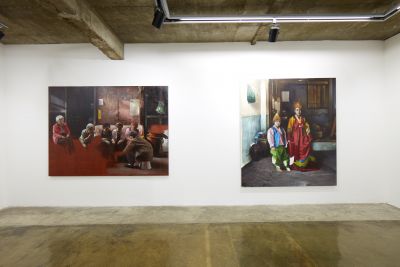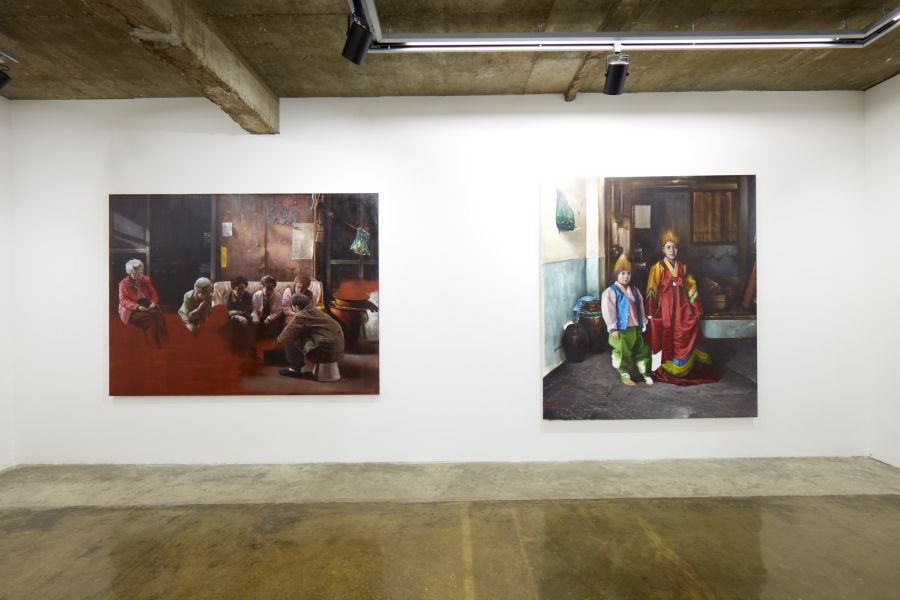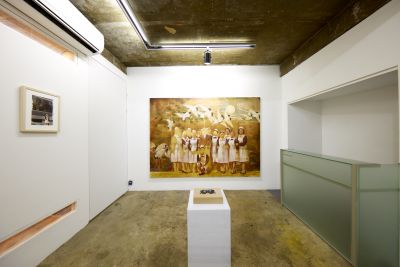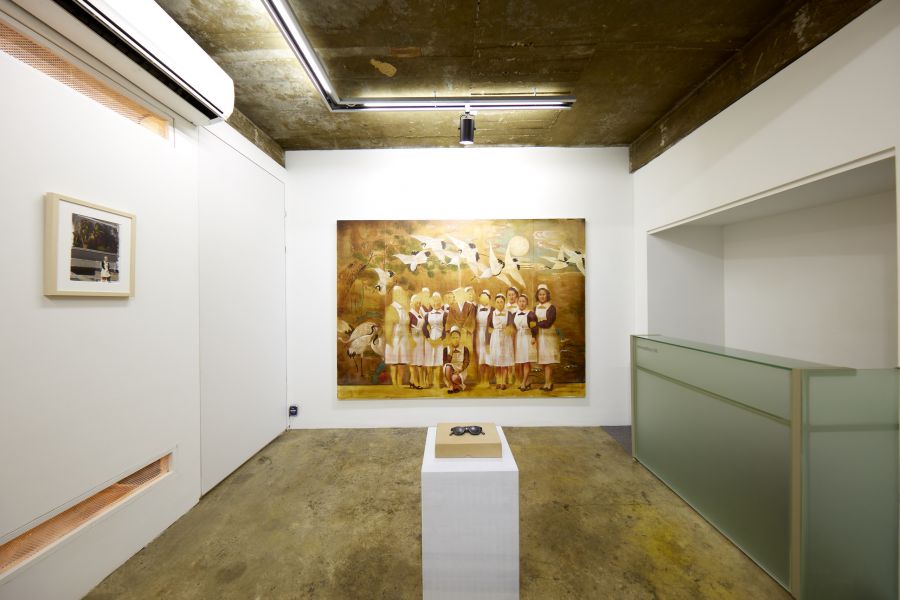 Born to a Spanish father and a Korean mother – who settled in Germany after being dispatched by the South Korean government as an expatriate nurse along with thousands of workers in the 1970s – Parada Kim grapples with her own identity and cultural heritage in her work. Nurses and Cranes (2017) is arguably the artist's most ambitious piece to date: a large group portrait, based on an old photograph belonging to her mother, which shows 12 nurses and a doctor posing for the camera. The nurses wear the old-fashioned uniform of a black dress, apron and cap while, behind them, stands a large folding screen adorned with traditional Korean symbols for longevity and good fortune – cranes, pine trees, a full moon, a river – in bright and clear colours. By comparison, the nurses appear drab and indistinct; some of them have neutral expressions, others have had their faces left unpainted, along with their hands and feet, leaving them barely visible. These ambiguous physical attributes seem to convey the nurses' sense of unease at being displaced in a foreign country, wishing to return home.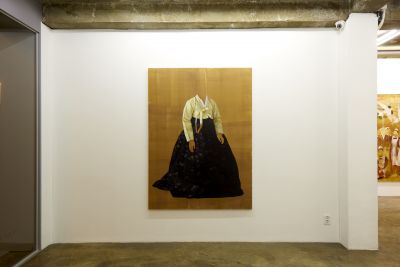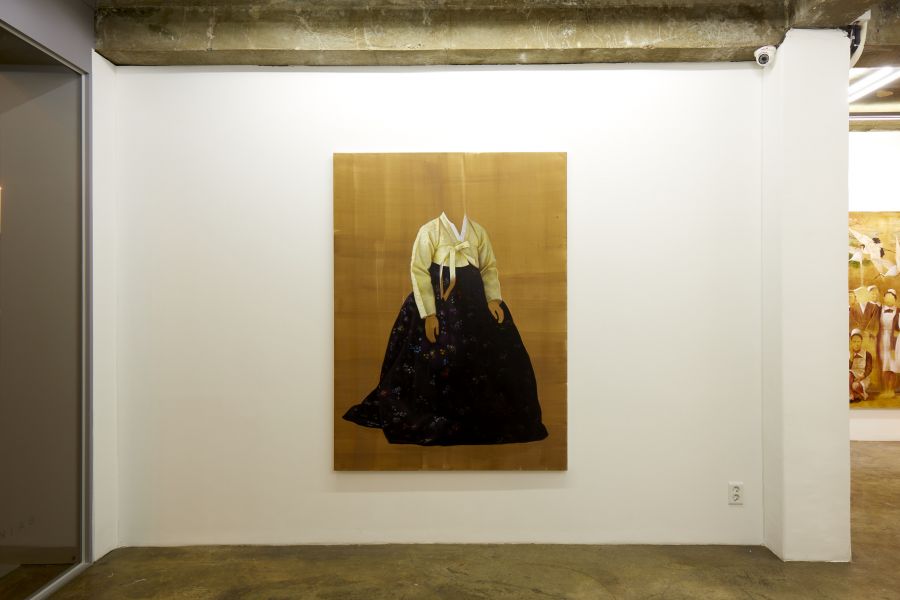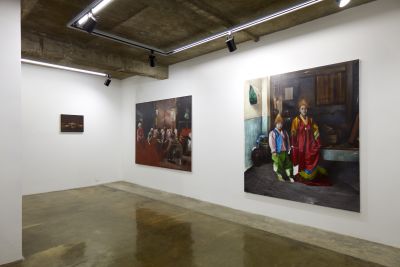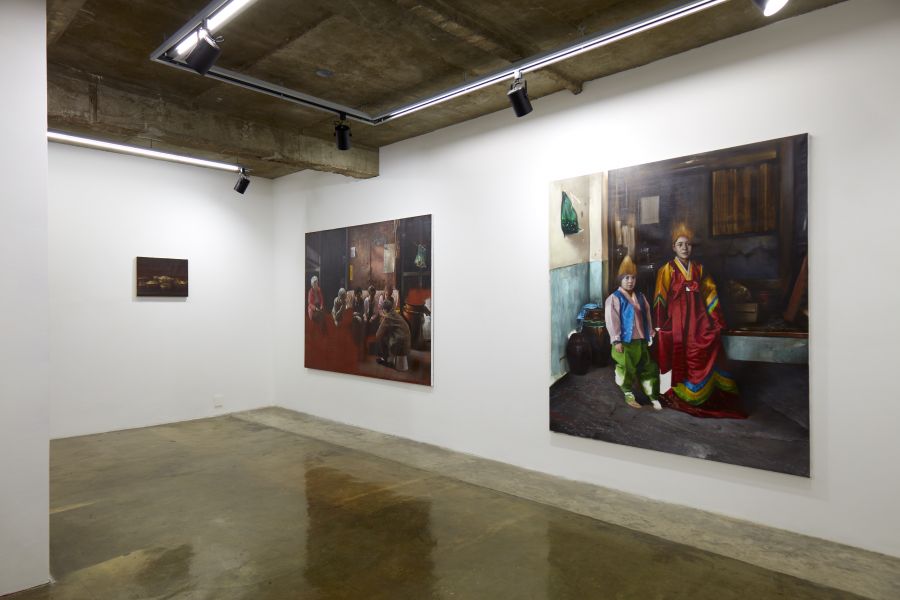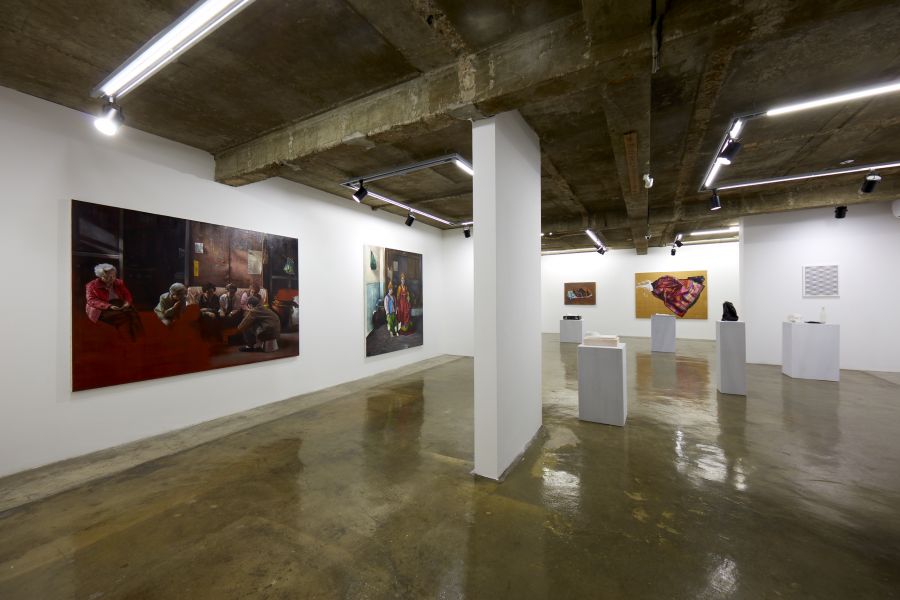 Parada Kim's delicately nuanced paintings are aesthetically at odds with Andreas Blank's candid sculptural renderings of everyday items, including a shirt, briefcase, shoes, sunglasses and a paper plane. Blank uses precious stones – such as alabaster, basalt, serpentine and marble – that are traditionally associated with historical, religious and mythological subjects in ancient Greek and Roman sculptures. The artist travels to quarries across Italy and Zimbabwe to find these raw materials. Adopting the age-old practice of stone carving, he chisels, refines and polishes the rock to create solid forms with lusciously smooth and shiny surfaces. For Monument 22 (2018), Blank employs the natural milky shade of the original block to enhance a sculpture of a white shirt, while shallow incisions around the collar, buttons and pocket encourage viewers to look closer.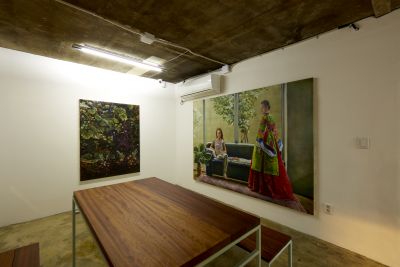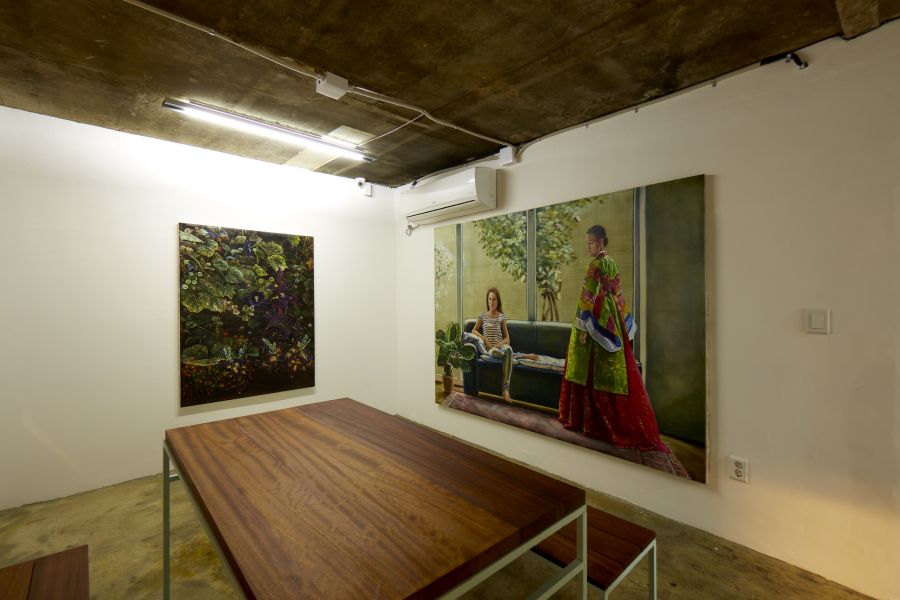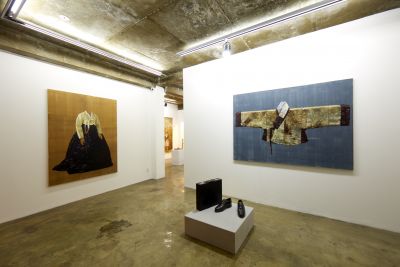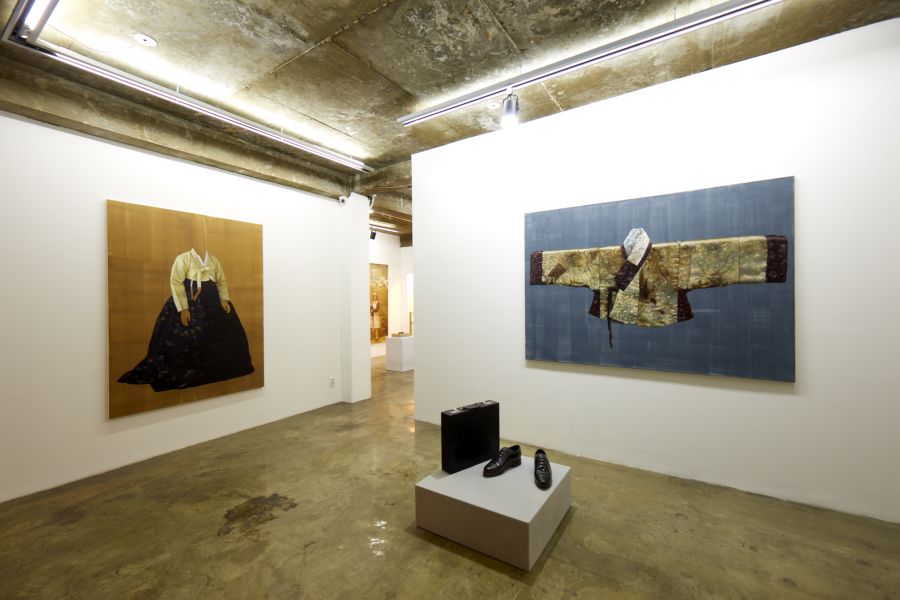 Blank's Still Life (2018) – which depicts a skull placed next to a plastic bottle and bin liners – gestures towards the ephemeral nature of everyday things, like contemporary updates of Dutch golden-age vanitas and Spanish bodegónes of the 17th century. Compared with Parada Kim – who draws on Eastern and Western art-historical traditions that confront impermanence and transcendence – Blank plays on the contradiction between the fragility of life and manmade objects that will inevitably outlive us, despite our transient interactions with them. There is something whimsical and astute about insignificant and trivial objects being elevated beyond the ordinary.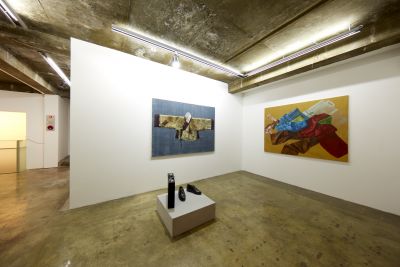 Yujin Min for Frieze Magazine