Helena Parada and Gorka Mohamed
Curators:

Jari Lager

Jinhee Choi



Choi&Lager Gallery, Cologne - Germany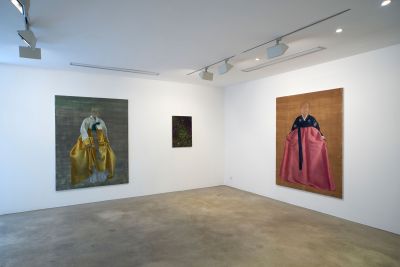 About the exhibition
Helena Parada Kim implements stylistic and content-related influences in new cultural contexts resulting in works that are complex in terms of both content and form.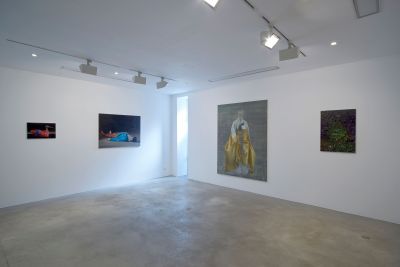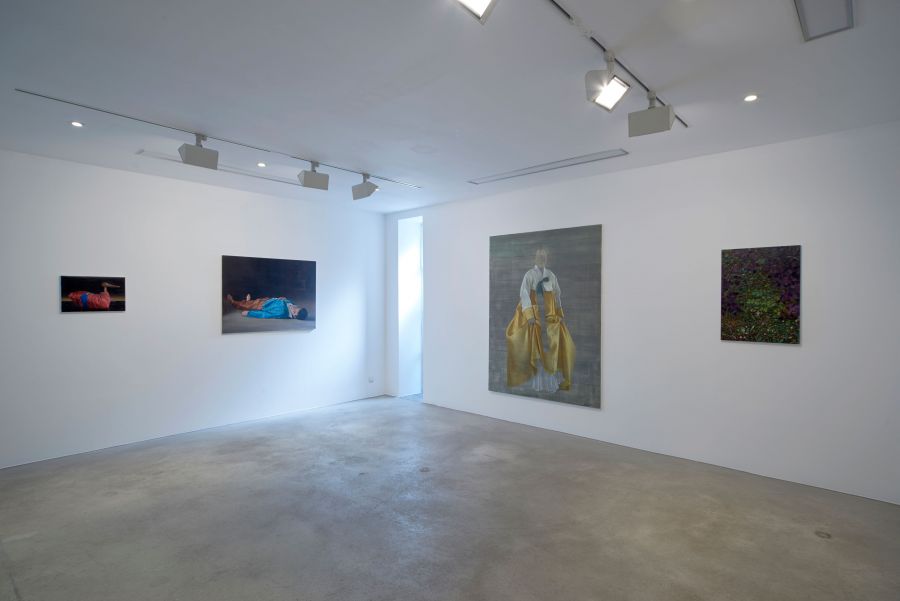 The Dead Man, 2016, resembles The Dead Toreador (Homme Mort) by Manet, who was heavily influenced by Spanish painters such as Velázquez when he produced this work. Just as Manet incorporated Spanish clothing and culture into his work, Parada-Kim does the same in The Dead Man with her depiction of her brother dressed in a Hanbok, a traditional piece of Korean clothing, drawing from her Korean roots. Unlike Manet, Parada-Kim's The Dead Man depicts not a dead toreador laying on the ground, but her brother dressed in Hanbok belonging to a dead relative.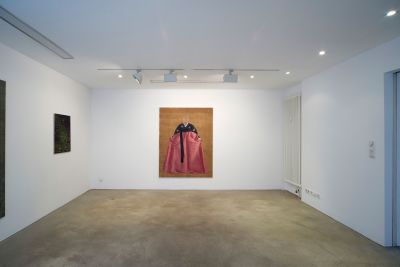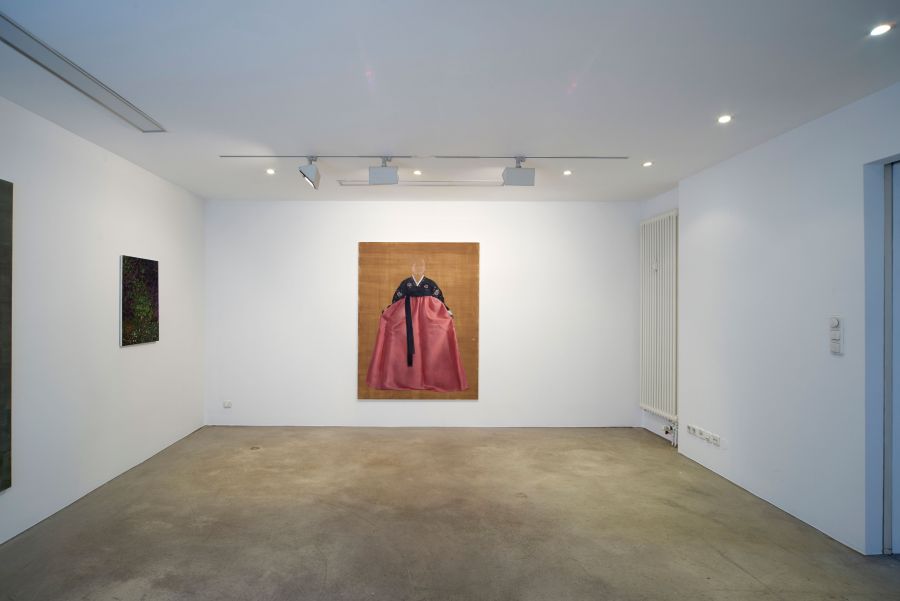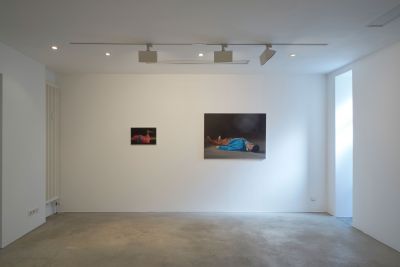 The Dead Man and Wedding Duck are typical examples of Parada-Kim's recent work, in which recurring themes include the artist's personal environment, a blending of cultural influences, history, and narrative elements.

Wedding Duck, 2016, can be seen on its own or in connection with Parada Kim's The Dead Man. The work depicts a wooden goose (kirŏgi in Korean; a duck is often used instead of a goose). It is a Korean tradition that a groom should present as a gift both a male and female wooden goose or duck to his future in-laws to symbolize his lifelong faithfulness, loyalty and harmony.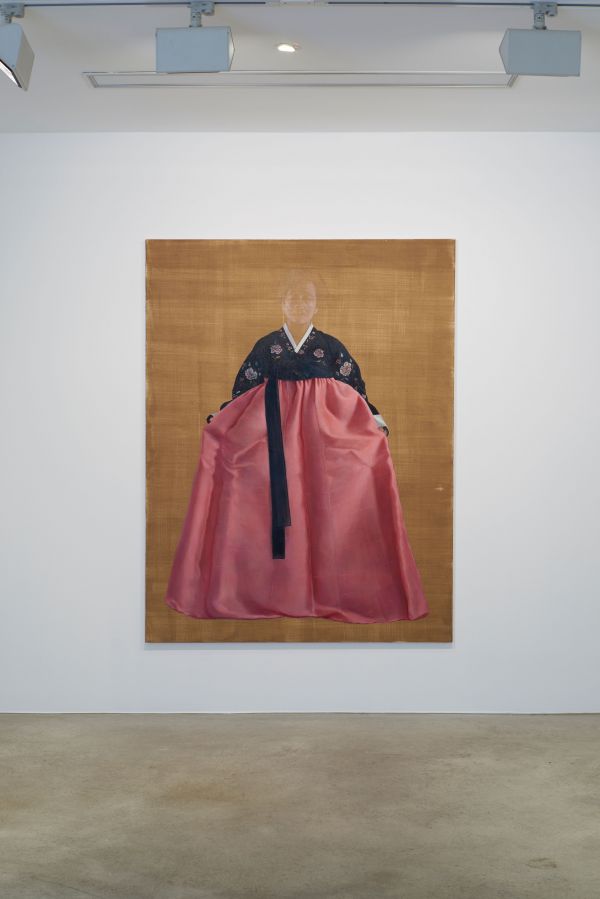 Other works displayed in the exhibition include a portrait of a Korean grandmother painted on a cardboard box used to ship goods from Korea to Germany, a painting of various magnificent Hanbok garments, and portraits of a mourner from a bygone age and a Catholic Korean lady in a Hanbok and lace veil.